CALL TO RESERVE YOUR TABLE:
386.428.1865
Award-Winning Food & Wine, Unbeatable Views!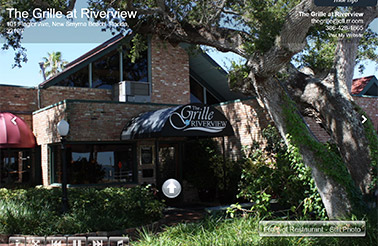 Take a visual tour of our unique restaurant.
Enjoy Our "All Day Menu"
Any time of day is a great time to relax, enjoy and dine on the Riverfront.
The Grille at Riverview is now offering a full menu any time of day
with our new "All Day Menu"!
Enjoy your favorite selections from The Grille at Riverview any time whether
it's a mouth-watering dinner for lunch or a delicious lunch at dinner time!
From small bites and light fare to full entrées.
What ever you're craving, when ever you're craving-our "All Day Menu" from
The Grille at Riverview is yours to enjoy. As always we feature
award winning food, libations, and unbeatable views!
Reservations available by calling 386-428-1865.
Flagler Avenue, New Smyrna Beach, beachside, directly on the river.
Holidays on the Riverfront!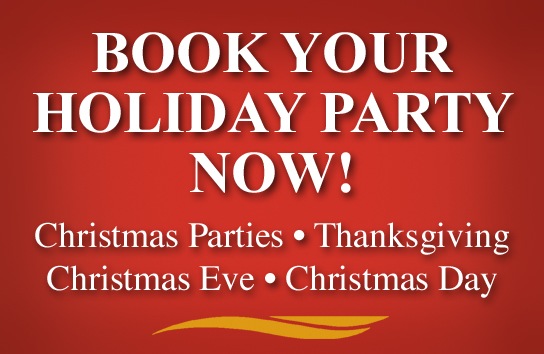 The Perfect Gift - The Grille Gift Cards
Treat your family and friends, or yourself, to the gift of The Grille at Riverview. It's perfect for birthdays, holidays or just a special thanks! More Info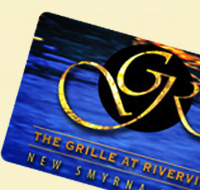 Join Our Mailing List
Select a date to see more details.