CALL TO RESERVE YOUR TABLE:
386.428.1865
Award-Winning Food & Wine, Unbeatable Views!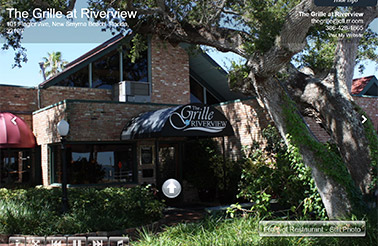 Take a visual tour of our unique restaurant.
Holidays on the Riverfront!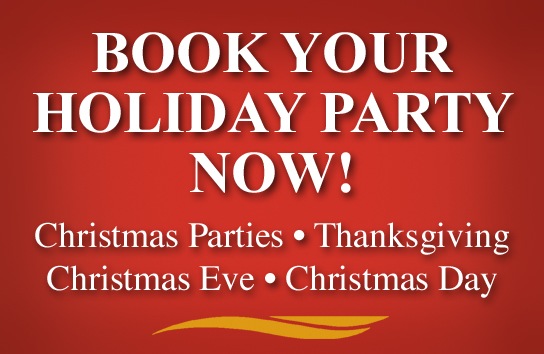 The Perfect Gift - The Grille Gift Cards
Treat your family and friends, or yourself, to the gift of The Grille at Riverview. It's perfect for birthdays, holidays or just a special thanks! More Info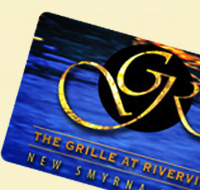 Join Our Mailing List
Reviews
We always come for the sunset and escargot!! Both exceptional. And occasionally get to watch the dolphins play. Can't beat the atmosphere on the waterfront deck!
- Gayle M. - October 2020
Great food service and atmosphere.
Large wine list, large menu, casual, large portions
- Loyd J - October 2020
Was a beautiful day with a great bartender!
Thank you! A wonderful dining experience.
- Chris P - October 2020
Beautiful atmosphere, friendly staff,
excellent service.
- Roland W - October 2020
Wonderful place, food, and service!
Outdoor dining - Creative cuisine
Cozy atmosphere
- Kandi Y - October 2020
At one of our favorite restaurants, The Grille at Riverview, celebrating our 47th anniversary. Always great food & service. We were treated like royalty when they heard it was our anniversary. Also surprising us with a special dessert.
- Donna N - September 2020
The "Sunset" menu is great! Had the prime rib. Several sides and a glass of wine included. Perfectly cooked and great service. And the sunset was beautiful.
- Peggy H - September 2020
We had a great dinner there and the view of the water is great!
- Debbie G - September 2020
Excellent service. Nice atmosphere. Everyone was pleased with their meals. A nice time there for my 73rd birthday!
- Dave S. - August 2020
Great food! Take advantage of early bird dining. Lovely views. Friendly service & superb waitress‼️
- Janet D. - August 2020
Select a date to see more details.