CALL TO RESERVE YOUR TABLE:
386.428.1865
Award-Winning Food & Wine, Unbeatable Views!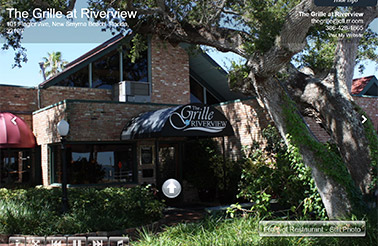 Take a visual tour of our unique restaurant.
Make It Special On The Riverfront!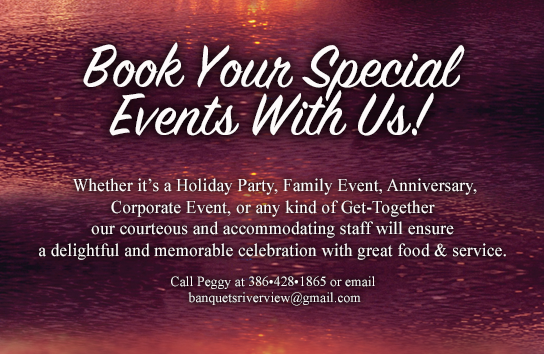 The Perfect Gift - The Grille Gift Cards
Treat your family and friends, or yourself, to the gift of The Grille at Riverview. It's perfect for birthdays, holidays or just a special thanks! More Info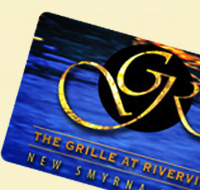 Join Our Mailing List
Reviews
Love this place. Never disappoints!
- June R.. - January 2023
Fantastic food, atmosphere and service.
Our favorite location in all of NSB!
- James O. - December 2022
Awesome experience on the water with great food and great service along with a beautiful view !!!
- Ruth D. - December 2022
The blackened Mahi Mahi was delicious as we're the breaded shrimp and chicken franchise. Our waitress was extremely nice and attentive. great food, great service and a beautiful sunset.
- Connie R. - December 2022
Food great, entertainment wonderful, bartenders friendly. I'm visiting from New Jersey and happy I went!
- Monica D. - September 2022
Great Service!
Just returned from a vacation in the area and had a fantastic dinner here. The seafood was fresh and I loved my Bloody Mary! Our server was attentive and patient with me trying to decide what to get on the menu. I think her name was Beth. She was so friendly!
- Judith S.- July 2022
Select a date to see more details.