CALL TO RESERVE YOUR TABLE:
386.428.1865
Award-Winning Food & Wine, Unbeatable Views!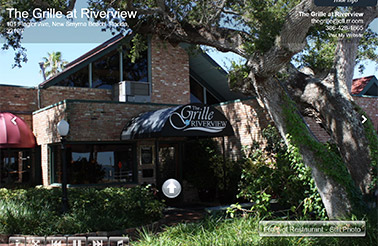 Take a visual tour of our unique restaurant.
Make It Special On The Riverfront!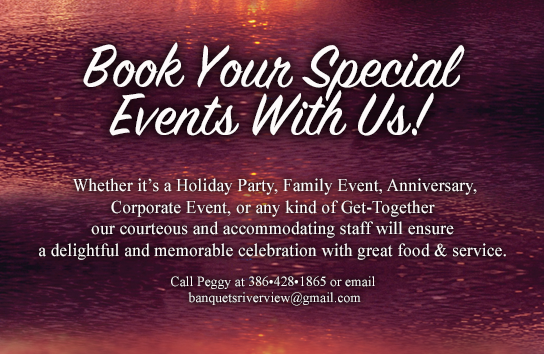 The Perfect Gift - The Grille Gift Cards
Treat your family and friends, or yourself, to the gift of The Grille at Riverview. It's perfect for birthdays, holidays or just a special thanks! More Info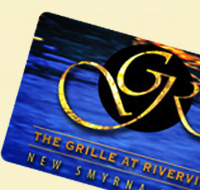 Join Our Mailing List
Reviews
The view this time of the year from the outside deck dining area is magnificent. I had the flat bread. It was just enough for a light lunch.
- David V. - November 2023.
Excellent service! The views from outside seating are so beautiful. We enjoyed the food too!
- Nanette P.- October 2023
Very Nice
Birthday celebration dinner for myself. Seating was in a perfect spot overlooking the water. Our server was absolutely the best. Informative, knowledgeable and just a delightful young woman.
- Robert D. - July 2023
Hit of the Week!
We attended a rehearsal dinner here on Thursday night. I have to tell you that this was one of my spectacular meals that I've ever eaten. The hors d'oeuvres were perfect. The meal was perfect and the desserts were over the moon. Our waiters and waitresses were absolutely on top of everything. It truly was an absolutely amazing venue.
- Rachel C. – June 2023
Very good service and food.
Busy place with great sunsets and great food right on the IntraCoastal Waterway. The deck is full of tables and diners. The bar has quite a few hi-tops and some are on the pier that juts out into the river.
- Pete, Ft. Myers – March 2023
Love this place. Never disappoints!
- June R.. - January 2023
Select a date to see more details.